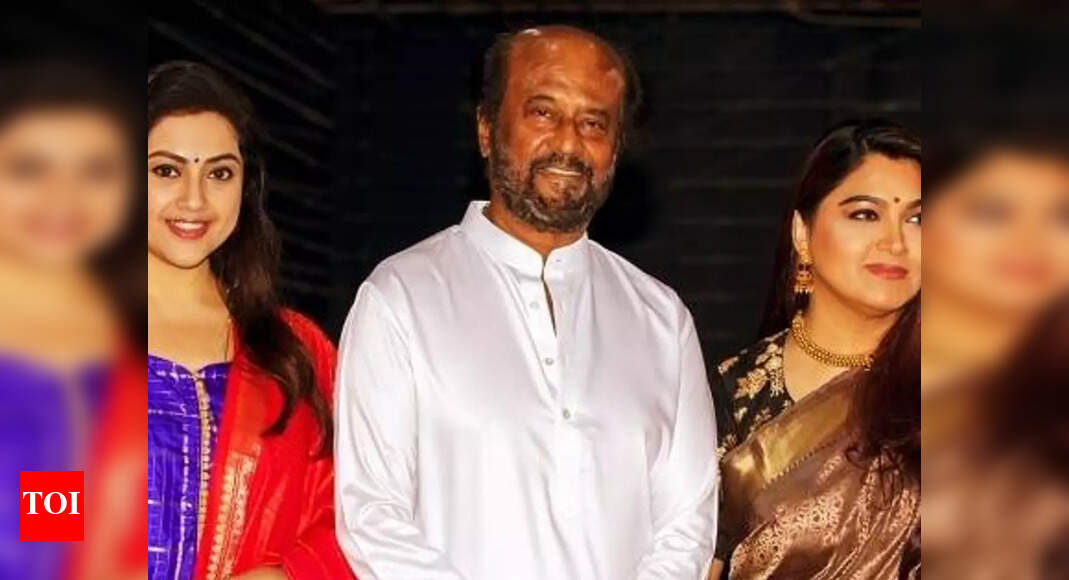 'Annaatthe' characters of Khushbu, Meena and Keerthy Suresh revealed
Superstar Rajinikanth star 'Annaatthe' is heading for a release for this Deepavali, and the creators have planned a big theatrical release. Promotions for the film have started and two songs from the film have already been released to create the necessary hype. Now, according to the latest report, the characters of Khushbu, Meena and Keerthy Suresh from the film are revealed. After the release of the second single 'Saara Kaattrae', it was confirmed that Nayanthara would be considered the love of Rajinikanth in the film. Also, it left fans guessing about the characters of Meena and Khushbu in the movie, as they would previously have played opposite the superstar.
Apparently, Meena and Khushbu, who have teamed up with Rajinikanth in several films earlier, will play him sisters in the film with Keerthy Suresh while Rajinikanth will be seen as "Anna" (older brother) of three sisters in "Annaatthe". The film would be loaded with brother-sister feelings, and it will be a different film from the Rajinikanth and Siva combo.
"Annaatthe" will be a powerful film by Rajinikanth this Diwali, and the film will have the perfect blend of comedy, romance, action and sentiment that a winning film needs. The film is produced by Sun Pictures, and their next update will be massive.
See also: Best Tamil Movies of 2021 | Top Rated Tamil Movies of 2021 | Latest Tamil Movies