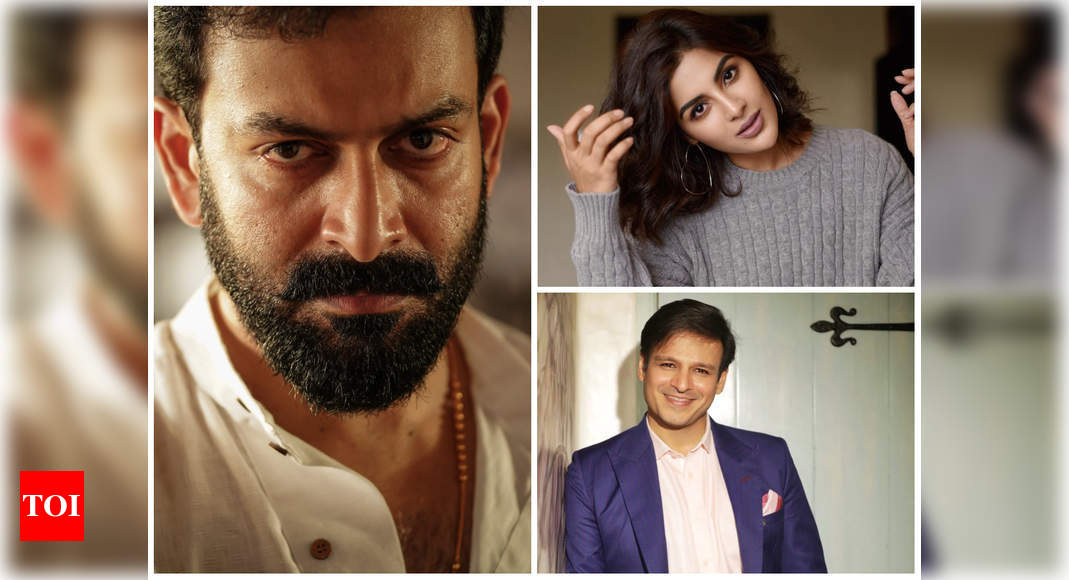 Confirmed! Vivek Oberoi and Samyuktha Menon are part of the cast of "Kaduva"
'Kaduva' directed by Shaji Kailas, with Prithviraj Sukumaran hit the courts on Saturday April 17th. The crew have started filming and the director has now shared a glimpse of Kaduvakunnel Kuruvachan (Prithviraj Sukumaran), the main character. Here's an interesting update on the film's cast. Bollywood actor Vivek Oberoi and Mollywood diva Samyuktha Menon are part of the cast! Reports suggest Samyuktha Menon will play the main lady opposite Prithviraj Sukumaran, while Vivek Oberoi has signed on to play the antagonist in the film!
Discover some images of the film sets.
Meanwhile, this is the first time that Samyuktha Menon has collaborated with Prithviraj Sukumaran. Vivek Oberoi worked with Prithviraj Sukumaran in the latter's first film, "Lucifer".

Directed by Shaji Kailas, 'Kaduva' is said to be based on the life of an actual character, Kadavukunnel Kuruvachan. The film is written by Jinu Abraham 'and Abhinandan Ramanujam holds up the lens. Shameer Muhammed is the publisher and Jakes Bejoy composes the music. Award-winning costume designer Sameera Saneesh is also part of the team. 'Kaduva' is jointly produced by Listin Stephen and Supriya Menon, under the Magic Frames and Prithviraj Sukumaran Productions banner.
See also: Best Malayalam Movies of 2021 | Top Rated Malayalam Movies of 2021 | Latest malayalam movies