The film's cast breaks down the musical numbers
[ad_1]
Monster High: Film cast members Miia Harris (Clawdeen Wolf), Ceci Balagot (Frankie Stein) and Nayah Damasen (Draculaura) detail the musical numbers.
Monster High has been such an iconic franchise pretty much since it hit the scene. Since its launch in 2010, Mattel's Monster High has been synonymous with creating a more tolerant world where everyone feels proud to be themselves and let their inner monster shine. Monster High: The 2022 Movie is no different. This film is here to tell a new generation to embrace what makes them unique and encourage them to be themselves.
Miia Harris (Clawdeen Wolf), Ceci Balagot (Frankie Stein) and Nayah Damasen (Draculaura) totally agree and were thrilled to be a part of the new movie, Monster High: The Movie. During an exclusive interview, all three admit to loving the dolls and the original cartoon. Balagot says Monster High dolls were "the only toy that mixed a bit of girliness with a bit of edginess," which we totally agree with.
Damasen was first a fan of the cartoon, then when she realized there were dolls, she thought it was even better. "I have so many memories of playing with Draculaura and Claudine and Frankie, and now I can be with them."
Harris confesses that she loved Monster High to the point where she and her friends would play Monster High at recess. "We'd pretend to be the characters I'd always pretend to be Clawdeen. I'd howl at the moon and run around like a werewolf. I've been really preparing for this all my life.
Monster High: The Movie Cast Breaks Down The Musical Numbers
If you've seen the trailer, you know Monster High: The Movie is a musical – there's no getting around it. There are several catchy songs and amazing dance numbers. Mama's Geeky only had to ask the cast about it because they're intricate, detailed, and hugely impressive.
Ceci Balagot jumped in immediately, eager to discuss all the work that went into making these musical numbers as amazing as they are. They explain that the first week, which they affectionately call training camp, was the team trying to get them used to the hours they would be working – which is a lot. "We would wake up at 6 a.m. and then go out and warm up. And then learn all the dances for a whole week, roughly from sunrise to sunset.
What Balagot didn't expect to be so difficult is lip-synching to the songs the right way. They admit it was really difficult for them and it's a whole set of skills they had to learn. They're also used to dancing without hair, or their hair pulled back in a ponytail, so doing the dance moves with Frankie's long hair was disorienting.
On top of all that, the actors had to perform the dance numbers in heels and contacts. "I will always thank Heather and Brenda, our choreographers, for their patients with us, and just all their artistic vision because they make us dance on tables. But I wouldn't have this musical number otherwise. adds Nayah Damasen.
Miia Harris says, "There was so much passion in every aspect of this project, including the dances and the musical numbers. And I think the story of Monster High: The Movie is amazing. It's so important. And what makes the story better apart from the musical numbers!
Full interview of Monster High: the cast of the film
Be sure to check out the full interview with Miia Harris (Clawdeen Wolf), Ceci Balagot (Frankie Stein) and Nayah Damasen (Draculaura) to learn all about their love of Monster High, what it was like when they met for the first time in costume, and much more.
As Miia Harris says, "Love is central to the message of this film. Claudine and Frankie and Dracula, they only make these meaningful friendships once they let themselves be true to who they are. And I think that's just a really exciting thing that kids need. And I would have liked to be told that a little younger. We all come to this point eventually. But I think it's such an important lesson.
Tune into Monster High: The Movie to see for yourself, when it comes to Nickelodeon on Thursday, October 6 at 7 p.m. (ET/PT). Monster High: The Movie will air on Paramount+ the same day.
NEXT: ZOMBIES 3 Continues The Lessons Of Inclusion And Acceptance
About Monster High: The Movie
Monster High The Movie follows Clawdeen Wolf (Miia Harris, Just Beyond), who is born half human and half werewolf, after arriving at her new school, Monster High.
She quickly befriends her classmates Frankie Stein (Ceci Balagot, Dispatches from Elsewhere) and Draculaura (Nayah Damasen, Grey's Anatomy), and for the first time in her life, Clawdeen feels like she finally has found a place where she fits in and can truly be herself, even if she keeps her human half-secret.
When a devious plan to destroy Monster High threatens to reveal her true identity, Clawdeen must learn to embrace her true monster heart and find a way to save the day alongside her newfound friends.
Monster High: The Movie premieres Thursday, October 6 at 7 p.m. ET/PT on Nickelodeon and airs the same day on Paramount+.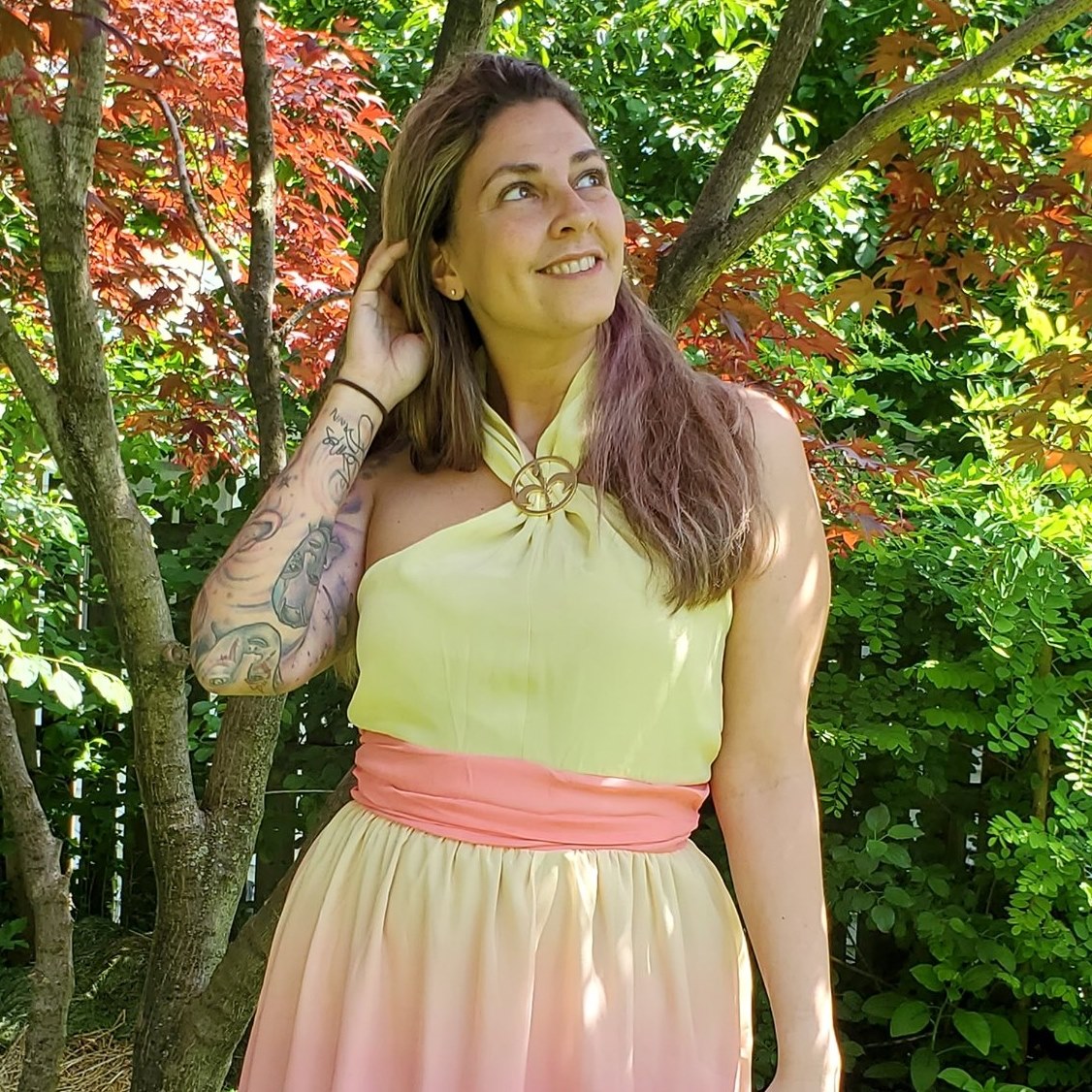 Tessa Smith is a Rotten Tomatoes Tomatometer Approved Film and TV Critic. She is also a freelance writer. Tessa has worked in the entertainment writing business for nearly a decade and is a member of several critics associations, including the Critics Choice Association, Hollywood Critics Association, and Greater Western New York Film Critics Association.
[ad_2]
Source link